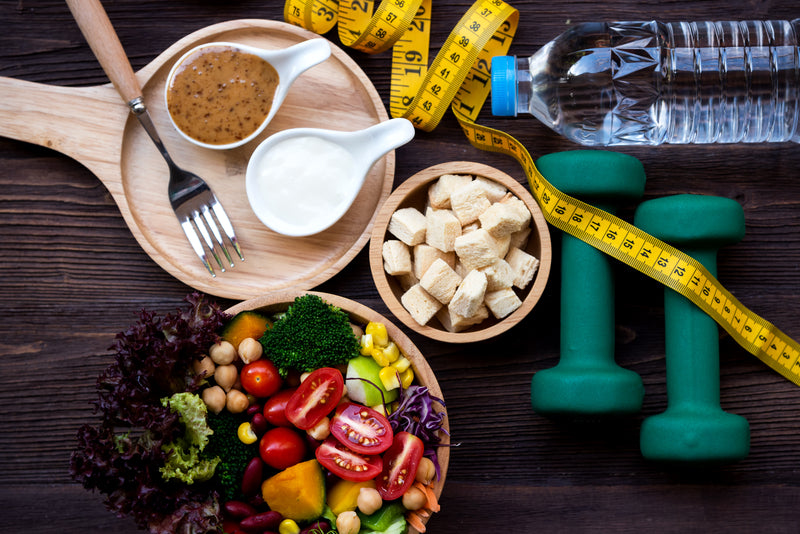 We all always strive to get the best value out of our gym workouts. The reasons may be different, such as - running quicker, jumping higher, building solid muscle mass, losing or gaining weight, or just getting in top shape.
This is where the best pre-workout foods come into the picture.
What is A Good Pre-Workout Food?
A good pre-workout food can be described as a source of pre-exercise energy in a hurry. It supplies your body with energy, stamina, power, and endurance for peak performance so you can complete your gym reps and sets with ease and without fatigue. 
Pre-workout foods also help in minimizing muscle glycogen depletion. They also help you with building solid muscle mass, size, growth, and recovery.
The absence of a good pre-workout food can result in the breakdown of muscle tissue as muscle tissue may then get converted into glucose to provide you the energy to handle intense workouts.
This can never be a good thing whether your goal is to lose weight or build muscle.
Great Pre-Workout Foods
Let us have a close look at some of the most popular pre-workout foods that can help you achieve your health, fitness, bodybuilding, and overall well-being goals with complete authority.
Bananas
Bananas, which are known as nature's power bars, are preloaded with potassium and carbohydrates.
They support muscle and nerve function while minimizing inflammation and boosting muscle glycogen production. Furthermore, bananas can help your body effectively utilize more protein.
Oats
Oats are super-rich in fiber and facilitate the gradual release of carbohydrates in the body. Because of this slow release of carbs, your body's energy levels stay consistent throughout strength training.
This helps you hit the gym harder and longer, without feeling muscle loss, breakdown, or fatigue. Oats also provide protein to your body that helps in muscle tissue repair.
Dry Fruits
Dry fruits such as prunes, dates, currants, dried figs, raisins, almonds, and cashew nuts are ideal to support all your health and fitness requirements.
Most dry fruits are rich in iron, calcium, and copper and provide sufficient fatty acids and carbs to your body. This helps your body perform to the fullest while maintaining muscle health at the same time.
Characterized by the richness of healthy monounsaturated fats and exceptionally high nutritional value, dry fruits are also rich in healthy fats and antioxidants.
Greek Yogurt
How about adding some delicious granola and berries to Greek Yogurt to fuel your gym workouts and prevent muscle breakdown like never before?
Greek Yogurt is a protein-rich food that helps in building solid muscle mass, especially for those undergoing resistance training.
It also helps with muscle growth and recovery. Berries such as blueberries, raspberries, and strawberries reduce muscle inflammation and improve blood flow, especially after rigorous workouts.
Low-fat Cottage Cheese
Low-fat Cottage Cheese is highly beneficial to improve metabolism and muscle quality. It is preloaded with vitamins and minerals such as phosphorus selenium, and calcium along with B vitamins and protein.
Low in fat and high in protein, cottage cheese is a top muscle building food to fuel your workout performance.
Consume the right pre-workout meals to put in the super-high octane fuel to conquer your health, fitness, bodybuilding, and overall well-being goals like never before. Choose the best pre-workout foods for yourself with care!