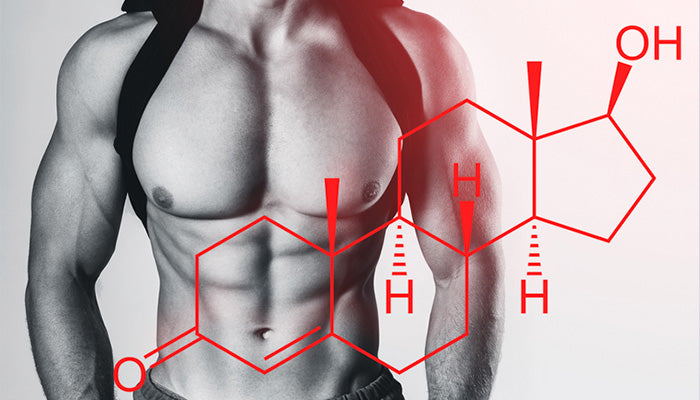 Is testosterone the same as steroids? Is testosterone legal? Is testosterone a controlled drug? These are some of the most common and frequently asked questions in the world of health, fitness, and bodybuilding.
Let us find answers to these and other similar questions to gain a clear and complete understanding of testosterone.
What is Testosterone?
Testosterone can be described as a steroid hormone that is produced naturally in the body. It has anabolic properties that means it helps in promoting or building up growth.
This androgen is essential for spermatogenesis (sperm production) and stimulates the development of male characteristics such as deepening of the voice, growth of facial hair, and sexual and reproductive function.
The levels of testosterone are naturally much higher in men when compared to women. The amount of testosterone produced and released in the body by the testicles is generally controlled by the pituitary gland and hypothalamus.
In the world of athletics and bodybuilding, synthetic versions of testosterone are used to elevate gym & athletic performance. Substances such as anabolic androgenic steroids, SARMs, and prohormones are commonly used by fitness enthusiasts, athletes, bodybuilders, and even college students. Their reasons may differ. Some may use these compounds to gain muscle mass while others may use them to lose weight, run faster, hit harder, and jump higher.
Low testosterone levels usually affect the following populations:
People who are obese or overweight.

People who have obstructive sleep apnea.

People who are older.

People who have poorly managed type 2 diabetes.

People who are diagnosed with health conditions such as HIV/AIDS, kidney dysfunction, or cirrhosis of the liver.
Ongoing or chronic low testosterone can lead to mood swings, low energy, osteoporosis, low libido, reduced lean muscle mass, depression, irritability, low semen output, and erectile dysfunction.
Other symptoms of low testosterone include loss of pubic or armpit hair, shrinking testicles, low or zero sperm count (azoospermia), hot flashes, difficulties with concentration and memory, gynecomastia, and decrease in muscle strength, endurance, and mass.
Looking for the best testosterone boosters? Visit Prorganiq to buy the best sports nutrition supplements and testosterone boosters.