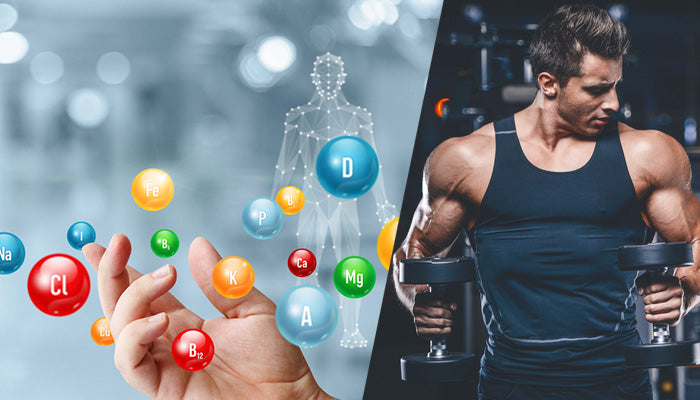 Do you want to bulk up? Want to gain weight and improve your body composition? This may come as a surprise to you but several studies have revealed that vitamins can actually help you gain weight and bulk up.
Let us read about some of the 4 best vitamins for weight gain.
Vitamin A
Vitamin A is highly involved in a wide range of bodily functions, such as cell division and immune function. In fact, several studies have demonstrated that cell division is vital to the ability of your body to efficiently create fat-storing cells.
B Vitamins
There is a high possibility that you may have a deficiency of vitamin B if you're struggling with an eating disorder. Similarly, you may be losing weight because of a deficiency in Thiamine or Vitamin B1. On the other hand, a deficiency of B9 or B12 may cause anemia which, in turn, may lead to weight loss or appetite loss. These are just some of the reasons why you should consume B vitamins regularly.
Vitamin C
Enriched with antioxidant properties, Vitamin C can help in reducing oxidative stress of your body. This helps you stay protected against stress-related weight loss. It also demonstrates efficacy to regulate your body's cortisol levels that further reduces stress. Vitamin C also helps in improving the ability of your body to absorb iron that helps in gaining weight.
Vitamin D
Getting the right quantity of Vitamin D is important to support healthy weight gain in both men and women. This is primarily because Vitamin D is crucial for bone health which, in turn, is vital to the health of the bones' surrounding muscles.
How To Easily Manage Weight During Vitamin Intake?
You should follow these tips to manage weight during vitamin intake. This will help you easily bulk up and gain healthy weight.
You should engage in some form of exercise or activity to avoid losing muscle definition, especially around the abdomen region. For this, you can get started with cycling, swimming, or running.

You must focus on satisfying all the nutritional requirements of your body by including adequate healthy fats, carbohydrates, vitamins, minerals, and other nutrients.

It is important for you to maintain a healthy and regular sleep schedule. This will improve your energy, stamina, and alertness levels while also improving your body's metabolism.

You should consume more calories than your body can expend. For example, if you engage in exercise and activities that burn approximately 1,500 calories a day, you should consume at least 1,800-2,000 calories a day.
When it comes to gaining weight, the best way to get started is by making some healthy and small lifestyle changes: get quality sleep, consume more calories, eat fresh and healthy food, and engage in weight-bearing exercises.
It is also important to increase your protein intake and incorporate mass gainers such as Mass Gainer or Creatine Monohydrate into your daily health regimen.
We  hope that this guide on the best vitamins for weight gain was informative to you.