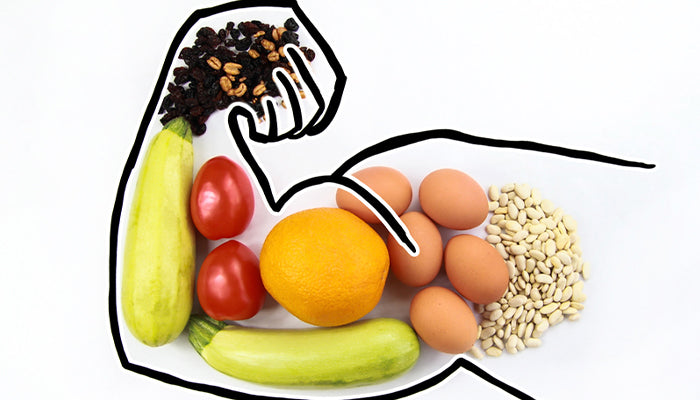 With growing age, the production of natural hormones such as testosterone tend to fall. It is widely estimated that testosterone levels fall naturally by 1-2 percent every year.
However, certain health conditions or lifestyle choices can lead to a drastic drop in the production of natural hormones. Thankfully, certain foods can boost testosterone levels in the body.
Top Natural Testosterone-Boosting Foods:
Ginger
Globally renowned for culinary and medicinal reasons, ginger can significantly enhance fertility in men.
According to a study, the use of ginger supplements every day for 3 months can increase testosterone levels by as much as 17.7 percent in men with fertility issues.
Furthermore, ginger supplementation can also improve sperm health and antioxidant levels.
Oysters
Compared to any other food on the planet, oysters include more zinc per serving. It is worthwhile to note here that zinc is crucial for reproductive function and sperm health.
Furthermore, men with severe zinc deficiency can develop hypogonadism (a health condition in which the body is unable to produce sufficient testosterone). You can also find zinc in other foods such as red meat, beans, nuts, poultry, and other shellfish.
Pomegranates
Pomegranates have been used for centuries to treat infertility and impotency. The high antioxidant levels of pomegranates also support stress reduction and heart health.
According to a study, pomegranates can significantly boost testosterone levels in men and women. In addition to these advantages, they also stimulate mood and blood pressure improvements.
Fortified plant milks
Many plant milks such as those made from hemp, flax, soy, and almonds contain 25-30 percent of the vitamin D requirements per serving of an individual.
Being an essential nutrient, vitamin D can increase testosterone levels in men. Some manufacturers even fortify their products (such as orange juice, cereals, milk, and other dairy products) with vitamin D.
Leafy green vegetables
Vegetables like Swiss chard, kale, and spinach are highly rich in magnesium - a mineral that can significantly enhance the level of testosterone in the body.
In addition to vegetables, other rich sources of magnesium include lentils, beans, seeds, nuts, and whole grains.
Fatty fish and fish oil
It has been recommended by the United States Department of Agriculture that people should ideally consume seafood twice a week. Fatty fish may be highly beneficial as they are rich in omega-3 fatty acids.
According to an animal-based study, fish oil can significantly increase the quality of semen and serum testosterone levels by enhancing their fatty acid profiles.
Examples of fish that are highly rich in omega-3 fatty acids include salmon, herring, Atlantic mackerel, trout, and sardines.
Extra-virgin olive oil
A staple of the Mediterranean diet, olive oil can cut down the risk of severe and debilitating health conditions such as cancer and heart disease.
Rich in monounsaturated fat and vitamin E, olive oil can enhance male reproductive health and boost serum testosterone levels in healthy adult men.
Extra-virgin olive oil also improves the level of luteinizing hormone (LH) that produces testosterone by stimulating cells in the testes.
We hope that this informative guide on foods that boost testosterone was useful to you.