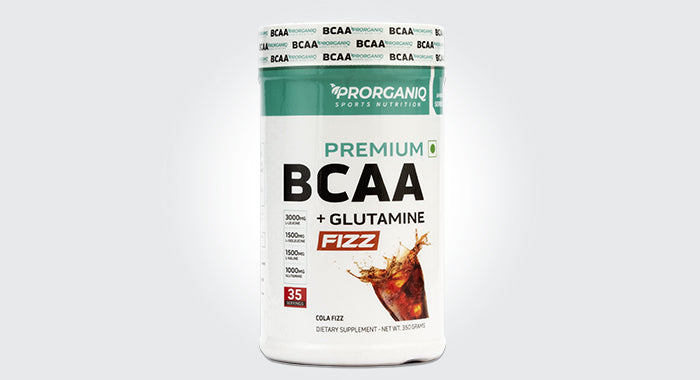 Have you ever wondered what are the benefits of BCAA supplements and should I be using them? Well, you aren't alone.
Many fitness enthusiasts who search for top sports nutrition supplements usually come across BCAA supplements as one of the best performance-enhancing products to gain muscles, lose fat, and achieve a lean and muscular appearance.
Let us find out if BCAA supplements are necessary for you. We will also be reading about the benefits of BCAA supplements and how they can help you take your athletic and gym performance and results to the next level.
Do I really need BCAA supplements?
BCAAs (leucine, isoleucine, and valine) cannot be produced by the human body on its own. Therefore, it is highly important that you get them either from your daily diet or BCAA supplements.
Branched-chain amino acids or BCAAs are of great value to fitness enthusiasts and athletes who want to build solid muscle, prevent muscle breakdown, and experience explosive energy to handle intense workouts.
BCAAs play a crucial role in immune and brain function and significantly improve protein synthesis and glucose metabolism levels.
In addition to these advantages, BCAA supplements help you improve muscle size, mass, function, and growth. They are also helpful in improving muscle healing, repair, and recovery. 
BCAA supplements are an excellent choice for you:
If your primary fitness goal is to build solid muscle

If you are an endurance athlete who wants to reduce central fatigue

If you are a fitness enthusiast who wants more value from gym workouts

If you want to gain a lean and muscular appearance

If you want to conquer your gym sets and reps with ease

If you want to take your gym & athletic performance to the next level

If you want to get a chiseled body

If you want to help slow muscle loss

If you want to get rid of belly fat

If your gym results have not been up to your expectations till now

If your daily diet is not rich in BCAAs

If you want to enhance muscle recovery after strenuous workouts

If you want to retain your hard-earned muscle mass and strength gains

If you want to improve muscle mass, size, and definition
One of the biggest advantages of BCAA supplements is that they prevent and/or reduce muscle soreness, damage, and fatigue. This allows you to hit the gym longer and harder to derive more value and muscle mass & strength benefits from your gym workouts.
Is BCAA good for my body?
BCAAs can help you preserve muscle mass, increase muscle protein synthesis, prevent muscle catabolism, and inhibit the breakdown of muscle tissue.
It can also improve the intensity, duration, and results of your gym workouts while improving mental focus during exercise. All in all, BCAAs are extremely helpful for your body. 
Is BCAA safe?
Premium-grade BCAA supplements have an exceptional safety profile and are extremely safe for your body.
They are characterized by highly potent, research-backed, all-natural, and safe ingredients that allow you to build more muscle, reduce DOMS (delayed onset muscle soreness), and get rid of stubborn abdominal and visceral fat.
These are just some of the reasons why you can always find bottles of BCAA powders stashed away in the gym bags of fitness enthusiasts.