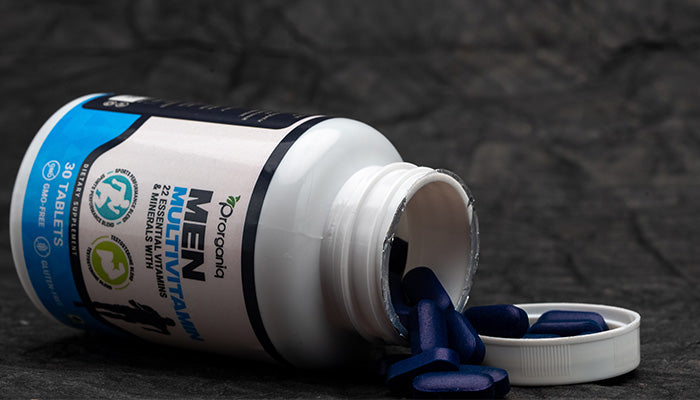 To multivitamin or not to multivitamin every day? This is one of the most common questions in the minds of everyone.
Let us find answer to this and similar questions as to why you should include multivitamins to your daily routine.
Before we read more about is it good to take a multivitamin every day, let us explore some benefits of multivitamins. We will also be reading about who should take multivitamins every day and is there any harm in taking multivitamins.
In today's busy world, most of us tend to ignore the usefulness of a healthy and nutritious diet. Furthermore, most foods are contaminated or include sub-standard ingredients. Due to these and many other reasons, our body is deprived of essential vitamins, minerals, and other nutrients that it requires to function properly. This is where multivitamins come into the picture.
Multivitamins can be an excellent choice for healthy aging as our nutritional requirements tend to increase as we age. Moreover, old age may be associated with certain medications that can deplete nutrients from our body.
For instance, vitamins A, C, E, selenium, and Niacin (B3) support eye health while Vitamins A, C, and E, are useful to promote healthy skin, hair, and nails. In addition to these advantages, multivitamins can play a vital role in improving reproductive, sexual, and mental health.
The need for taking multivitamins grows higher for:
Vegans and vegetarians who follow plant-based diets and miss out on vitamin B12 that is primarily found in animal foods.

Older adults as the absorption of

vitamin B12 reduces with growing age. Therefore, older adults need to take more vitamin D and calcium.

Pregnant women require Folate (Vitamin B9), especially during the early stages of their pregnancy.

People who are taking certain medications for high blood pressure (diuretics) that may result in low levels of calcium, magnesium, and potassium.

People who are taking certain acid reflux medications that may reduce vitamin B12 absorption.

People whose daily diet lacks essential vitamins, minerals, and other nutrients.

People who have had undergone bariatric surgery.
Is there any harm in taking multivitamins every day?
Multivitamins have a relatively safe profile and they can be consumed daily by everyone. However, it is always better to seek medical advice from a healthcare professional before initiating the use of multivitamins.
Ultimately, taking multivitamins daily is a personal choice that is best made in partnership with your doctor. This decision should be based on your unique health, fitness, well-being, and nutritional requirements.
In addition to taking multivitamins, you should always focus on consuming a healthy and nutritious diet daily. Also, you should focus on leading an active lifestyle and abstaining from consuming alcohol, nicotine, and other harmful substances. Moreover, you should sleep for at least 8-9 hours every day and stay hydrated.
If you are looking for premium-quality multivitamin supplements, order yours at Prorganiq: https://prorganiq.com/
2 comments
Welcome. Kindly contact our customer support team at 9003005005

Multivitamin man one piece