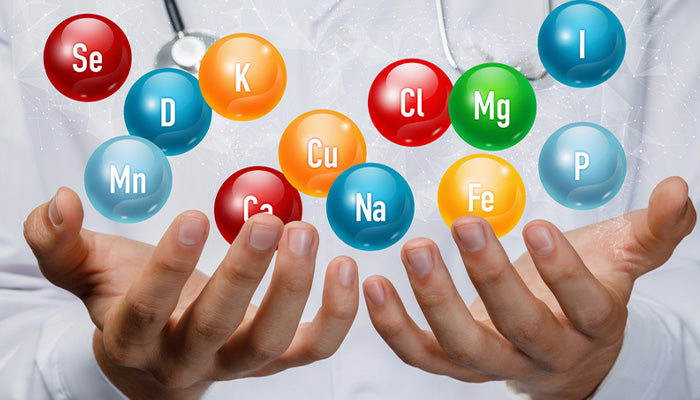 There is no denying the fact that maintaining an effective training and exercise regimen can be difficult at times. Even when you have set reasonable goals, create a good mindset, and schedule time. This is because it can be overwhelming at times to just hit the gym, especially if sore muscles set in.
Luckily, there are some top vitamin supplements to repair muscles and aid recovery. With the top vitamin supplements to repair muscles and aid recovery, you can quickly bounce back and get ready for your next workout.
The Importance Of Muscle Repair & Recovery
Unarguably, workout recovery is as important as the workouts themselves. Any time you push your body muscles past their normal levels, tiny tears in the muscle tissues are created.
Aching muscles after a workout [also known as delayed onset muscle soreness (DOMS)] are because of these micro-tears that happen when stress is put on muscles. The repair of these tears is what leads to muscle growth.
If there is not enough time for muscle recovery, you wouldn't be able to experience muscle mass gains. In fact, the absence of muscle recovery can even lead to reduced muscle strength that, in turn, will make it difficult for you to get through your gym sets, reps, and workouts.
According to research, giving adequate time for muscle repair also significantly minimizes the risk of injury.
5 Vitamins That Help With Muscle Recovery
Vitamin A supports protein synthesis and demonstrates unmatched usefulness for muscle growth, healing, repair, and recovery. It is required for protein breakdown during the process of muscle repair. Vitamin A also offers more structural strength to our muscles by quickly stimulating young cells to mature and promoting bone development.
B-complex vitamins help our body cells produce usable energy so that muscle cells have the much-needed fuel to repair tiny tears in the muscle tissues. They are also helpful to metabolize protein and amino acids. The significance of B vitamins is evident from the fact that muscle tears require protein synthesis and muscle repair is supported by the ability to process amino acids.
A powerful antioxidant, Vitamin C protects muscle cells from free radicals that can cause oxidative stress and damage. Free radicals can also adversely alter lipids, proteins, and DNA. Vitamin C also assists in the formation of anabolic hormones such as testosterone. Moreover, it is also helpful in the formation of collagen, which is the primary connective tissue element. This helps your joints to be stronger than ever and easily handle intense workouts with less chance of injury.
An important antioxidant, CoQ10 (a fat-soluble, vitamin-like compound) is highly useful to avoid muscle fatigue in athletes. It can regulate the body's inflammatory pathways that tend to naturally increase during and after exercise.
Omega 3s are known for their powerful anti-inflammatory properties. They also reduce muscle soreness, improve bone repair, and play an important role in hormone synthesis.
Whether you're about to increase your workout output or want to just get into a more active lifestyle, vitamin supplements can help metabolize, repair damaged tissues, and replenish cellular energy.
Order Premium Quality Supplements at Prorganiq: https://prorganiq.com/