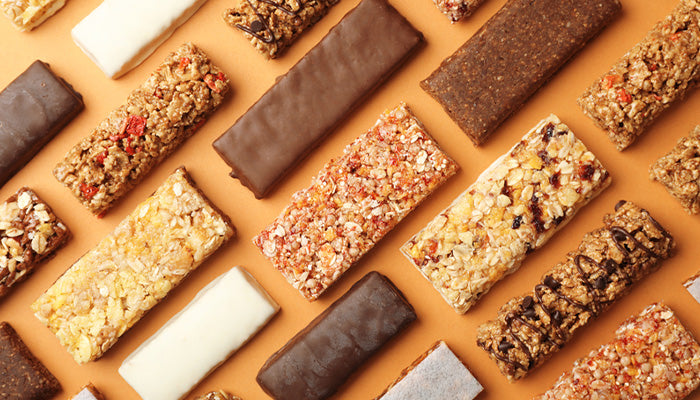 In the world of fitness and bodybuilding, protein bars are considered to be a popular snack for fitness enthusiasts, athletes, and bodybuilders. This is simply because protein bars offer that extra protein boost to support fitness goals.
Let us read about the best time to eat protein bars to find out when you should eat protein bars to achieve your health, fitness, and bodybuilding goals.
Benefits Of Protein Bars For Every Fitness Fanatic
A protein bar is a convenient way to add protein, vitamins, minerals, and carbs to your diet.
Protein bars are highly useful to support muscle repair after intense workouts, fuel a workout, or curb appetite. One of the biggest advantages of protein bars is that they promote gut health while offering an excellent source of energy before intense gym or bodybuilding workouts.
In addition to these advantages, protein bars also offer energy by getting turned into glucose that is then used by the body cells instead of fat stores being broken down. They are also useful to facilitate muscle gains and tissue repair in the body.
Best Time To Consume Protein Bars
You can consume protein bars any time of the day. Ideally, the best time to consume a protein bar is before or after a workout. Generally, it is advised that protein bars can be an incredible source of a 'protein top-up' if you're going more than 4 hours between meals.
You can eat protein bars 1-2 before a workout or within an hour (the anabolic window) after a workout.
You can even have a protein bar before a workout if you're feeling particularly tired one day. You can even consume a protein bar if you've done an intense workout and are feeling the burn.
All in all, the right time to eat protein bars depends on your personal preferences and what works best for you and your body.
Who Should Consume Protein Bars?
Protein bars are an excellent choice for people who:
Are looking for a delicious high-protein, low-sugar snack for vegans and vegetarians

Don't enjoy certain protein-rich foods

Struggle to meet their daily protein intake goals

Want more from their balanced diet but don't have enough time

Don't get enough protein from whole food sources

Want to curb their hunger pang and stay full for longer hours

Want to avoid candy aisles or high-fat junk food

Want to reduce calories and control their portions

Are looking for a highly convenient and reasonable source of nutrition

Want to experience a quick boost of energy and endurance

Want to fuel their body both before, during, or after a workout
We hope that this guide on the best time to eat protein bars was useful to you.