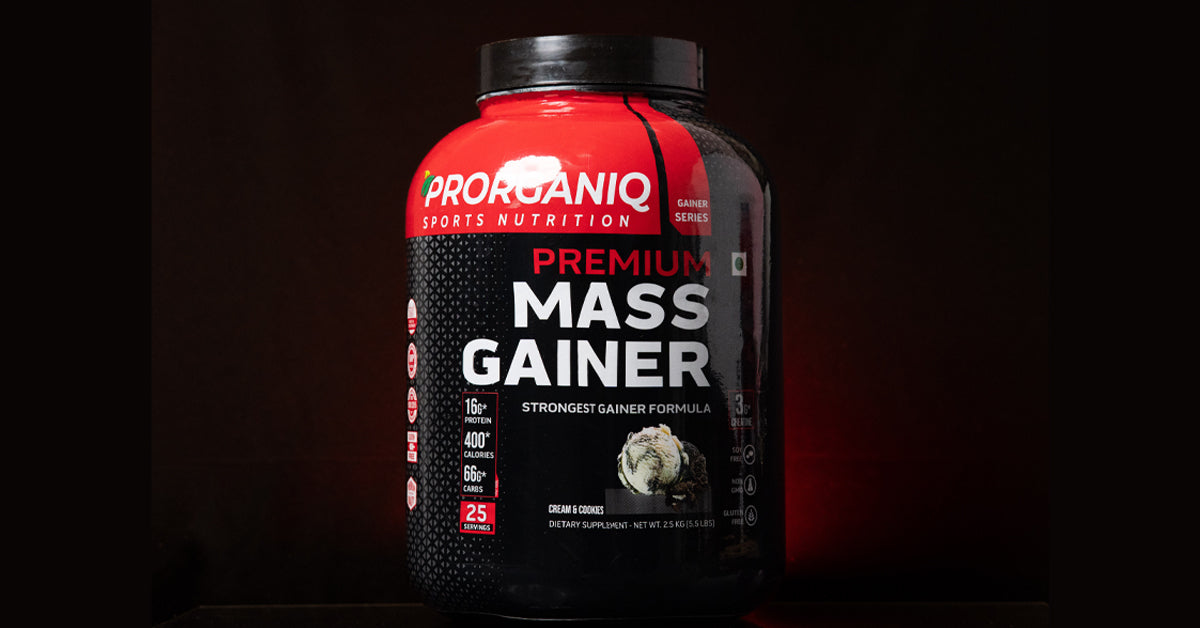 Are you all ready to add some serious mass but confused about how to get your fitness journey started?
Do you want to buy the mass gainer but are worried if it will be good for your health?
Let's find out answers to these and other similar questions so that you can go all out to add serious solid mass within no time.
Mass Gainers usually differ in precise ingredients but they are typically lower in fats and high in carbohydrates and proteins.
Calories per serving usually vary from 500 to 1,500 or even more in some cases that are generally spread over multiple scoops to accommodate your fitness goals. You may be thinking, why less fat and more carbs?
Well, the answer is simple - people go for a higher carb for weight gain and a lower carb for weight loss. This is primarily because carbs are our primary source of energy and help in getting glycogen stored in our muscles.
With more glycogen in muscles, you are less likely to accumulate body fat while consuming all the calories.
Who Needs A Mass Gainer?
Regular gym-goers

People who want to get rid of stubborn abdominal and visceral fat

General athletes, bodybuilders, swimmers, and fitness-conscious people

People who have protein deficiencies

People who have a high metabolism and looking for muscle growth
Benefits Of Mass Gainers
Helps grow solid muscle quickly

Improve workout performance

Helps you go bigger, stronger, and faster

Helps your muscles recover quickly after intense workouts

Enhances body composition

Promotes muscle development
When Should You Take A Mass Gainer?
Mass Gainer Supplements are best taken after intense gym workouts, strength training, or cardio sessions when the body is craving nutrition the most.
Are Mass Gainers Good For Health?
Most mass gainers are good for health. However, you need to buy mass gainers only from reputed sellers of health, fitness, bodybuilding, and overall wellness supplements.
Buying a mass gainer such as Prorganiq Premium Mass Gainer will help you stay assured of the product ingredients, legality, potency, purity, and authenticity.
Furthermore, you should always carefully read the product label to gain a clear and complete understanding of the product ingredients.
Moreover, you should always stay hydrated and lead an active lifestyle. Moreover, you should consume a well-balanced diet that is rich in whole grains, healthy fats, protein, fruits, and vegetables so your body receives all the necessary antioxidants, vitamins, minerals, and phytochemicals.
It is also advised that you should abstain from using nicotine, alcohol, and substance abuse. In addition to these tips and precautions, you should get an uninterrupted sleep of at least 8-9 hours every night.
Under no circumstances, you should overdose or abuse mass gainers in hopes of quick results else it can lead to mass gainer side effects such as digestion issues, bloating, etc.
=> Click to Learn More About Prorganiq Premium Mass Gainer