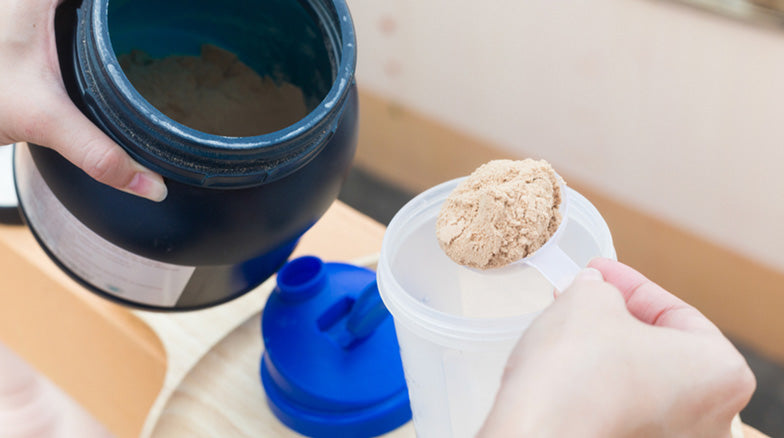 In the world of fitness supplements, much has been said about amino spiking. This malpractice is followed by some protein manufacturers to increase their profits.
Much cheaper than complete proteins, amino acids like glycine, creatine, taurine or even glutamine are added to protein powders to bump up the overall protein content.
Let us understand the concept of amino spiking to gain a clear and complete understanding.
Similar to the air in packets of chips, amino spiking (also referred to as "nitrogen spiking" or "protein spiking") is the process of dumping filler ingredients such as maltodextrin or free-form amino acids such as glycine, taurine, arginine, glutamine, or even creatine to the mix to artificially inflate the overall protein content.
It is important to note here that glycine and taurine are bad when it comes to the stimulation of muscle protein synthesis. These non-essential or conditional amino acids are naturally produced by the body. 
Ideally, protein powders must have essential amino acids (leucine, lysine, methionine, histidine, isoleucine, threonine, tryptophan, phenylalanine, and valine) that are vital to our health and cannot be produced by our body.
However, these complete proteins are expensive to add to supplements. To increase profit margins, some manufacturers "spike" their supplements with amino acids like taurine to boost the powder's nitrogen content as they are cheaper than complete proteins.
When the "spiked" powder gets tested for nitrogen content, it still hits the range despite the fact that the added amino acids aren't a part of the overall protein content of products.
In other words, you may be getting only 10-15 grams of protein while you have bought a protein shake with 20-30 grams of protein.
You may be wondering: how can companies get away with amino spiking?
The primary reason why most companies escape with amino spiking is the absence of proper regulation in the fitness and supplement industries. Cheap amino acids like taurine and glycine are recognized by laboratories as protein because of their nitrogen-binding properties.
However, they aren't food protein. For instance, the United States Food and Drug Administration doesn't count pure amino acid products as protein. Moreover, there is nothing specified in the context of protein that contains additional amino acids.
How To Identify Amino Spiking?
It's important to stay aware while buying a protein powder. The first thing you need to do is to carefully look at the list of ingredients to spot low-grade amino acids. 
If the product label includes low-quality amino acids (Taurine, Arginine, and Glutamine) in higher proportions immediately after high-quality amino acids (Valine, isoleucine, and leucine), there are high chances that amino spiking has happened.
All in all, amino spiking is an easy-to-execute and fraudulent practice to falsely attribute nitrogen from a non-protein additive to the overall protein content.
In order to avoid buying protein powders with amino spiking, you should only buy from a reputed provider that emphasizes on high levels of integrity, quality, and transparency.
Furthermore, you should carefully read the product label to ensure that you get complete value for your hard-earned money and don't end up getting cheated.