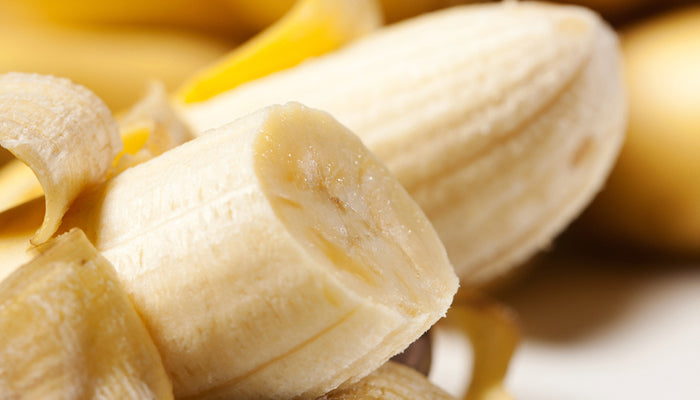 Banana is a well-renowned fruit that has been popular due to its sweet taste and mesmerizing texture and with that also its versatility in various recipes.
Now, the protein content of bananas is a very intriguing and also important aspect for you to know so that you can determine how much nutrition you are getting from this delicious fruit. 
How Much Protein Does a Banana Contain?

 
Protein is one of the most important macronutrients for the human body and it is the nutrient which we have to consume daily which makes us more responsible for knowing the protein content of various foods that we consume regularly. 
So, you must know how much protein a banana contains. According to the USDA, an averaged size banana contains about 1.8 grams of protein and the value can increase up to 2.5 grams depending upon the size of the banana.
Even though the protein content value of a banana may seem very low but this contributes a lot to the overall nutrition of the banana so it is important for you to consider the protein content of the banana before consuming it. 
The Nutritional Profile of a Banana
Apart from protein, bananas contain a ton of nutrients, fiber, and other essential contents which make this fruit so healthy and beneficial for the human body.
So, here is a detailed nutritional profile of a banana which will help you to understand more about the healthy content of this fruit:
One medium sized banana includes 90 calories. 
Total carbs: 18 grams 
Dietary fiber: 3 grams
Sodium: 2 milligrams
Fat: 0.2 grams 
Cholesterol: 0 grams
Vitamin A: 2 % of daily allowance
Iron: 2 % of daily allowance
Calcium: 1 % of daily allowance 
With these nutrients, bananas also contain antioxidants, resistant starch, vitamin C, and other healthy minerals which are all great for a healthy individual. 
Health Benefits Provided by Bananas:
Banana is one of the most common and popular fruit around the world which is mostly renowned for its soft and mushy texture with the perfect sweetness which is not too high or too low.
But banana is also very nutritional and healthy for the human body which is why nutritionists and health experts recommended adding this fruit to your diet plan. Following are the prominent and effective health benefits of bananas:
Stabilize the blood sugar levels
Banana contains contain resistant starch which acts like soluble fiber for the body and with that, it also contains pectin which is also a fiber that provides bananas their spongy structure.
Both these fiber, stabilize your blood sugar levels which indicates that this fruit does not cause a major spike in blood sugar in healthy persons but if you are diabetic then it is advisable to avoid consuming ripped bananas as it can spike their blood sugar levels. 
As we know that dietary fiber is very important for a balanced digestive system as it enhances gut health and also plays a significant role in bowel regulation. Likewise, a medium-sized banana contains about 3 grams of dietary fiber which makes it beneficial for your digestion health. 
Good for weight management 
There is no direct health study that shows the relation between bananas and weight loss but certain aspects of bananas make them a weight loss fruit. Banana contains few calories and it is fulfilling due to the fiber content which helps you to avoid unnecessary eating.
The fiber content and nutritional value of this fruit linked it to enhanced weight loss. More overly, unripe banana contains a huge quantity of resistant starch which will lower your appetite so that you can lose weight. 
Provides powerful bodily antioxidants
Vegetables and fruits are rich sources of antioxidants that are necessary for a healthy individual, a banana contains potent and great antioxidants such as dopamine and catechins that provide a lot of health benefits such as enhanced heart health, reduced risk of degenerative diseases, and decreases inflammation. 
Banana includes essential minerals such as potassium and magnesium which are great for improving heart health and also, they can help in lowering blood pressure which is also important for your heart health. 
Improve insulin sensitivity 
Having insulin resistance is very dangerous for the body as it can cause diabetes which is a chronic and life-threatening disease. Many health studies have shown that resistant starch is very good for maintaining insulin sensitivity so when you consume unripe bananas, you utilize a lot of resistant starch which is very helpful for insulin sensitivity.
Banana is a very nutritional fruit as it contains a lot of nutrients, antioxidants, minerals, vitamins, and a moderate amount of fiber which all make it a healthy food for an individual.   
How to Prepare and Enjoy Bananas?
There are several ways of eating and enjoying a banana dish but while you are consuming the bananas you need to keep in mind that however you are preparing or eating the bananas, the method should not affect the nutritional value of the fruit, and also it should be healthy for the human body.
Here are some of the best ways to prepare or to enjoy the bananas most healthily:
Making banana chips through baking thin slices of banana and with a little bit of sweet seasoning. 

Slicing the bananas and eat them simply without any added ingredients. 

You can make banana smoothies but with healthy ingredients so that they can add more nutritional value rather than adding white sugar or any other unhealthy ingredient.

You can enjoy bananas by making almond flour and banana pancakes or for making banana bread which is quite a famous dessert. 

You can also boil or steam the bananas for a more nutritional dish. 
However, you prepare or enjoy your bananas, the must thing is to add ingredients that will add more nutrition to it rather than alternating its nutritional content. 
How to Maintain the Nutritional Quality of a Banana?
As we know that banana is a critical fruit which means that if we do not take good care of it, its nutritional value can get compromise easily so you need to maintain the nutritional quality of the banana.
Here are some tips and tricks through which you can enhance the nutritional content of bananas while protecting them from getting damaged or rotten:
Always store the bananas at room temperature away from moisture or direct sunlight 

Never refrigerate green bananas as by doing this you are disturbing the natural ripening process which can leave you with damaged bananas with reduced nutritional content.

If you have peeled the bananas, try to add citrus in it as it will protect the fruit from getting rotten and also will maintain its nutritional integrity. 

To maintain the nutritional quality of bananas for a longer time, it is advisable to freeze them instead of just refrigerating the bananas.

Eat the bananas when they are perfectly ripe as at that stage it contains the most nutrition and all the nutrients get very accessible by the human body
The Final Takeaway 
A medium-sized or regular banana contains about 1.8 grams of protein with other healthy nutrients which makes this fruit a good choice for human health. 
Also Read:
How Much Protein in 1 Egg White?
How Much Protein in 10 Almonds?