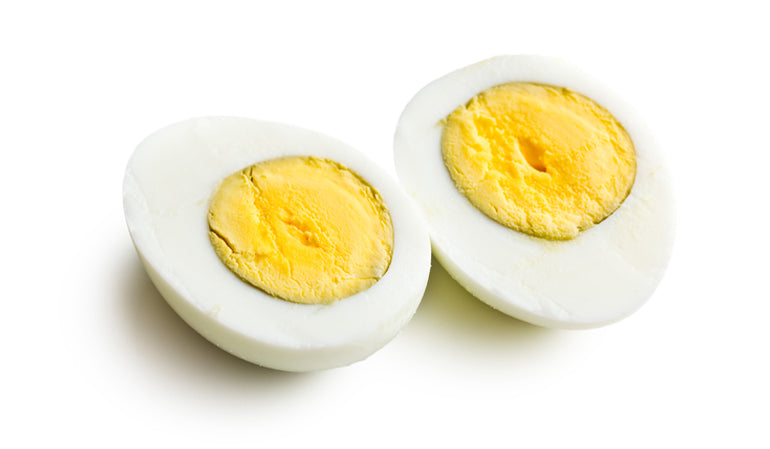 Egg whites are globally renowned for their exceptionally high protein content. In fact, fitness enthusiasts and bodybuilders across the world count on egg whites as a superfood that is rich in vitamin D and low in calories.
Benefits Of Egg Whites:
One of the best things about egg whites is that they contain all nine essential amino acids (phenylalanine, threonine, tryptophan, isoleucine, leucine, lysine, methionine, valine, and histidine). Furthermore, egg whites help you maintain muscle mass and build strong muscles as you age.
A complete protein source, eggs promote muscle growth, healing, strength, maintenance, and recovery. The high content level of protein in eggs helps in promoting muscle maintenance and strength.
Eggs are rich in many vitamins, minerals, and nutrients such as vitamin E, vitamin A, vitamin B12, iron, vitamin D, selenium, lutein, zeaxanthin, and folate.
Nutritional Profile Of Egg Whites:
The white of an egg has 3.6mg of magnesium, 55mg of sodium, 4g of protein, 4.9mg of phosphorus, 1.3mcg of folate, 6.6mcg of selenium, and 53.8mg of potassium. 
A small egg (38mg) contains 4.79 grams of protein.
A medium-size egg (44g) includes 5.54g of protein, a large-size egg (50g) includes 6.3g of protein.
An extra-large egg (56g) includes 7.06 grams of protein.
A jumbo egg (63g) includes 7.94 grams of protein.
A whole hard, large boiled egg contains approximately 6.3 grams of protein and 72 calories.
A lean source of high-quality protein, egg whites are considered to be more superior nutritionally when compared to whole eggs. This is primarily because you don't get any cholesterol or fat with egg whites.
Also, egg protein is efficiently absorbed by the body. Highly digestible, eggs are rich in leucine that makes them a good choice for fitness enthusiasts who want to maintain or build serious muscle mass.
The best thing is that you can try out eggs in different forms such as fried eggs, poached eggs, scrambled eggs, boiled eggs, Healthy Eggs Benedict, Omelette, shirred eggs, Bacon devilled eggs, classic egg salad, or curried egg salad.
A nutrient-dense superfood, eggs can be baked into granola or blended with protein bars. You can even blend whipped egg whites with baked delights such as angel food cake, soufflés, and meringues.
You can even try out delicious and lip-smacking egg recipes such as egg biryani, egg butter masala, egg toast, cheese omelette, egg fried rice, spinach omelette, egg fried noodles, egg bonda, egg paratha, bread omelette, Hyderabadi egg dum biryani, and scrambled egg sandwich.
We hope that this information on protein in 1 egg white boiled was useful to you.
Also Read:
How Much Protein in 10 Almonds?