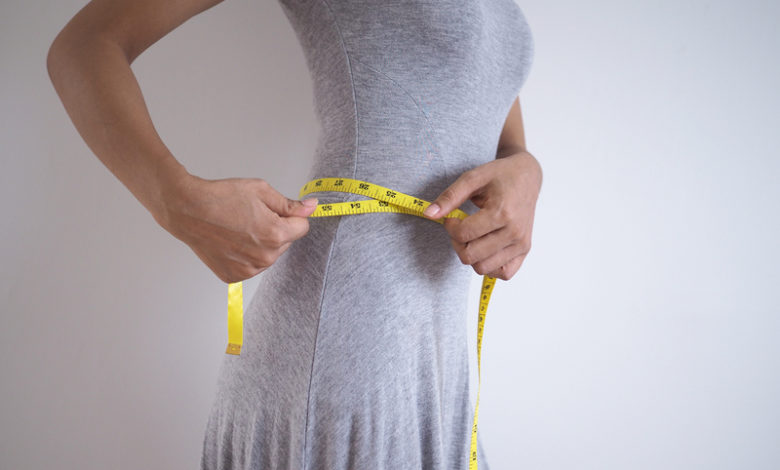 Sara Ali Khan is the epitome of fitness not only in the entertainment industry but also for people living normal lives out there struggling with their incessant weight issues.
She literally owned the world with her huge and stunning transformation over the time of a year and a half.
Possessing 96 kg weight, battling with PCOS, and losing 40k kg to get a perfect figure is no joke. But ironically she made a huge buzz out of it in a year and a half.
How did the idea to be fit prompt in her mind?
For Sara, it all started with a thought of looking stunning for her graduation in senior year of college.
Sara said, "For me, it all started in New York. I weighed 96 Kg and had a year to go before I graduated. The transition from pizza to salad and from lethargy to cardio is how I kick-started my fitness journey.
I simply started eating healthy and began working out when in New York."
"There were so many different classes in that city from functional training to boxing to cycling.
But because I was over-weight at the start it was more about cardio, heavy workouts like walking, cycling, and hitting the treadmill so that I can lose weight before entering the intermediate forms of exercise.
In an interview with Harper's Bazaar Sara said, "We can talk about acceptance and equality, but if an actress in a movie weighs 96 kg then maybe you wouldn't like to watch that movie."
So for Sara to break free from the damage caused by PCOS on her body and to become a successful actress in Bollywood, it was really important to lose weight and stay fit.
Her weight loss journey wasn't easy but she won the battle meticulously and gracefully.
Diet plan
Sara started her fitness diet with KETO Diet but because the results weren't rapid enough she dropped the idea as it is good for nothing in case of long-term weight loss journey and is only suitable for short-term results like shoots for fitness models and bodybuilders.
To add over the top, it can lead to major side effects too. Therefore, Sara personally advises staying away from KETO Diet.
5-6 portion frequent meal plan with high protein and fiber content and made many other changes in her diet like switching pizza with protein bars, avoided milk in her coffee.
Chicken and eggs have become her favorite food items in her meals. Also when it comes to snacking or munching her preferable item is Cucumber.
Looking at her choices for food it is certain that she trusts healthy and homemade food over fast food or oily food from other sources.
The reason she states for this is that while preparing our meals at home we are aware of the contents we put in them and we can also control the content quantity which goes hand in hand with our diet plan success.
Sara's typical Diet Plan
This diet plan is Sara's typical workday diet plan as she loves to have homemade meals. T
here maybe a fewchanges in the food items based on their nutritious contents but commonly following is her go-to diet plan.
Morning ritual – Turmeric and spinach boiled in hot water
Breakfast – Idlis or boiled eggs with toast
Lunch – Chapatis, Dal, Vegetables, Salad, and Fruits
Snacks – Upma
Dinner – A light dinner with chapattis and green veggies.
Pre-workout Meal – Muesli or oats with fruits
Post-workout meal – Greek yogurt with a scoop of protein and a little bit of coffee which is named her desert.
Sara's Workout Routine
She likes to switch between multiple workouts like functional training, cardio, Pilates, or boxing.
It is impossible to pull out all these various exercises in one session so there was a complete change of exercise regime after some months.
The reason behind the change of scenes is very simple; if you follow a certain regimen for a long time it definitely gives you good results initially but as the time passes results start going downhill and become stationary.
So the point worth noting here is that to attain impressive results consistently you need to change your workout regime to stimulate your body into a different crisis state and break the pattern which your body starts getting used to and comfortable with. This would help you to get the desired results.
Sara workouts 6 days a week for an hour and a half and has Sunday as a cheat day.
Exercises included in Sara's Training
Strength training :
squats
Lunges
Pushups
Jumping jacks
Spiderman steps
Pilates training
Walking or running on the treadmill
Boxing (Unlike sport but punching at bag or speedball)
Cycling
Playing Lawn Tennis
Kathak dance Training
Yoga
Boot camp training was also a part of her journey which involves full-body strength and conditioning workout.
Her secret to staying fit in a nutshell is to eat healthily, working out, sleeping right, drinking water, and most importantly not giving up.
Because there will be several weeks when you are doing everything right but won't be able to lose an inch of your flesh.
Don't get depressed but just continue doing the hassle and stay persistent over your decision to become physically fit which is going to help you boost your confidence and save you from the negative impact of society's blabber.
If she can do it so can u. she is no superhuman to have got some hidden powers to lose weight but her only power was her will to pursue an acting career, join Bollywood and rise in fame.
You choose your motivation and you make your plans to achieve your goal. No one is going to push you towards success but only you can bring that revolutionary change in your circumstances.
Say NO to the negative thoughts and embrace the struggle which will help you reach success.