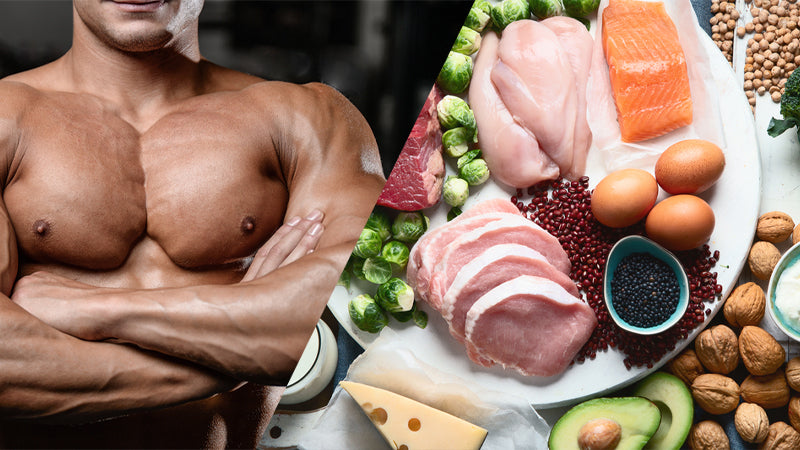 Are you looking for the best high-calorie foods for weight gain and muscle mass?
Gaining weight can be as difficult as losing weight for some, especially those with a restricted diet or a fast metabolism.
Thankfully, you can always count on adding some high-calorie foods for weight gain.
Peanut Butter
Peanut Butter can be an exceptional choice to gain weight. Highly rich in protein, peanuts include all the 20 amino acids that help in building stamina and strengthening the immune system.
Two tablespoons of peanut butter include 7 grams of carbs, 16 grams of fat, 7 grams of protein, and 191 calories.
Full-Fat Greek Yogurt
Full-Fat Greek Yogurt is loaded with vitamin B12, probiotics, calcium, and protein. A nutrient-dense treat, Full-Fat Greek Yogurt can be consumed in different forms.
For instance, you can mix it with oats, nuts, chia seeds, coconut flakes, and nut butter.
Dried fruits & mix nuts
How about combining dried fruits such as dates, prunes, peaches, apricots, figs, and raisins with almonds, walnuts, chestnuts, Brazil nuts, peanuts, almonds, and cashews to create a high-calorie snack?
The best thing is that you can munch them any time of the day or night to increase your overall caloric intake.
Full-Fat Dairy
Full-fat or whole milk can be a great choice if you want to gain weight. It includes healthy fats, protein, and minerals and you can blend it with your favorite whey protein powder or protein supplement to bulk up.
Bananas
Bananas are loaded with potassium, folate, healthy fats, vitamin C, protein, vitamin A, and dietary fiber. You can have bananas with a few nuts and a cup of milk to gain weight.
Meat with skin and marbling
If you want to gain weight, marbled meat with fat and skin can be an excellent choice for you. It includes healthy fatty acids and includes less stearic acid and more oleic acid that improves your body composition.
Oats
Oats are known to reduce LDL (bad) cholesterol levels and improve gut bacteria. They also help in preventing colon cancer and protecting the heart. You can blend oats with dark chocolate, full-fat yogurt, dried fruit, and granola.
Full-Fat Cottage Cheese
Full-Fat Cottage Cheese is characterized by rich texture, high versatility, and adaptable calorie content.
A rich source of protein, it includes probiotics and calcium and it's always a good choice for full-fat cottage cheese that states "reduced sodium" or "low sodium" on the label.
Avocados
Considered to be the best friend of weight-gainers, Avocados include both poly- and mono-saturated fats that are good for metabolic and heart health. A nutrient-dense snack, avocados are also a rich source of potassium.
Fatty Fish
Fatty fish including anchovies, salmon, Bluefin tuna, sardines, and mackerel include high amounts of healthy Omega-3 fatty acids. You can try out tuna salad wraps and add turkey bacon, eggs, mayo, and avocado.
Granola
You can try out granola along with coconut flakes, olive oil, and brown or maple rice syrup. How about adding some dark chocolate and banana chips too? It can help you gain weight in no time.
Eggs
Eggs include vitamin D and choline and are considered to be one of the most calorically dense superfoods. They also improve liver function and metabolism while helping you get your daily dose of healthy fats and protein.
We hope that this information on some of the best high-calorie foods for weight gain and muscle mass was useful to you.